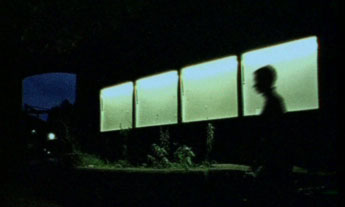 WOCHENTAGE ( WEEKDAYS )
Film by Carsten Gebhardt
shooting format: 16mm, color, 90 min
screening format: 35mm, 1:1,66


Production
Carsten Gebhardt with Chemnitzer Filmwerkstatt and VOXXX


Year of Production
2005


Cast
Zoé Naumann, Peter Moltzen, Alexander Höchst,
Marko Dyrlich, Marcel Klose, Peter Kurth,
Barbara Ansorg, Carola Sigg
a. o.


Team
director of photography: Lutz Zoglauer, Ralf Glaser
production designer: Torsten Neundorf
sound: Uwe Schaarschmidt, Olaf Held, Heiko Schramm
sound design: Anton Feist
assistants (camera): Hendrik Reichel, Thomas Beckmann


Music
Frank Bretschneider, Alva Noto
Bohren & der Club of Gore, Circle
A young girl.
Six days, six episodes.
One week, that could be her life.